Fat Fader Review – Is Fat Fader Safe?
It's easy to get jaded from diet pills. There are so many choices out there, and so many that turn out to be worth less than nothing in terms of results. It may get to the point for some people that they want to give up on dietary supplements entirely. Others may be setting their eyes on other possible ways that they may be assisted in discarding unwanted weight from their bodies. Some of these popular variations on diet pills may come in the form of diet drops, shakes and teas. Still others, such as Fat Fader, instead come in the form of a topically applied lotion. As is the case with this cream made concoction, a month's supply will cost $59.99.
What is it?
The way that this concoction works is that you apply it to the skin of the areas that you have problems with your weight, such as the thighs, stomach, gluteus maximus or anywhere else on the body that you see a bulge of fat that you wish was instead invisible. As retailed, it is preferably used after taking a shower, and is to be applied for a minute to a minute and a half. The end result of this is that fat in the form of cellulite dissipates from the body, or so it is claimed. I do find it important to mention however, that it does state on the Fat Fader website that what is reduced is the appearance of fat.
Still though, that is not going to stop a whole crowd of people from wanting to buy this product, and possibly misunderstanding what's it's actual use is supposed to be.
The website that supports this product is generally pretty vague in details, past the product description, the testimonials and a brief overlay of the ingredients. So what is the deal with this product anyway? Read on to find out.
Who makes it?
NutraScientific Labs is the Los Angeles, California based company that can be credited for giving rise to the product known as Fat Fader. The company was created in 1981, and has since transitioned from solely making vitamin supplements to becoming regarded as a trusted source in the nutrition and health and wellness industries. The company also asserts that it has become a Canadian distributor for an assortment of other products, which are geared toward petcare and nutrition. Past this information however the company does not mention much more about itself. Instead it chooses to highlight Fat Fader as it's stand out product, going so far as to completely highlight it on it's website, and not mention anything else about itself. I find it strange that a company that has been in existence for over 30 years would not provide this information, but I was unable to find out anything more on this company.
Does Fat Fader work?
While the bright colors and smiling faces featured on Fat Fader may act as a pleasant distraction, I could find nowhere on the website any clinical studies that prove that what is in this product does in fact assist in the reduction of fat from people's bodies. The makers bolster this product's key ingredient, aminophylline, as being able to dissociate superfluous water from the epidermis, or skin, so that cellulite may be less visible. When I checked reviews by people other than the testimonials that this product is featured with, the results were less spectacular than the advertising copy may lead you to believe. There are plenty of people who express their dissent over this for having no effect at all, or giving their skin an allergic reaction of some sort, maybe resulting in a rash. Actually getting rid of it seems to be more auxiliary in fashion, more supported by outside factors such as exercise and diet. Furthermore, nowhere on the website are there any exercise routines or diet plans that are supplied to get people into a more healthy physical state. It should also be noted that while some of the ingredients may be known to be favorable to your health, that is when they are taken orally. There isn't enough data available to suggest that the same substances will have a similar effect when topically coated.
Top Rated Products don't use wordplay to their advantage to trick people into buying their products.
Fat Fader Ingredients and Dosage
This product comes with a bit of a mixed assembly of ingredients, as some are known to be healthy, while others aren't known to do much of anything in regards to weight management. The official website does not give a complete list of ingredients, but the makers instead chose to only talk about the substances that are well known in the weight loss world.  At no point are any of the exact amounts of any of the ingredients listed. The ingredients that are highlighted to cause weight to be lost are raspberry ketones, forskolin, green coffee bean, green tea and aminophylline. Although beloved in the diet pill world and exposed much more to the world through endorsements from Dr. Oz, forskolin, green coffee bean and raspberry ketones have not been proven to show any significant effect on lowering the amount of weight that people have on their bodies. In the case of raspberry ketones, while there is truth in the fact that there were laboratory studies done on this substance, the substantial results were seen in rats that were subjected to the clinical trials. When human used the substance the results were not duplicated. In green coffee bean's case, while there have been studies that support the assertion that weight loss may result from use of this substance, these studies however were funded by companies that were selling the product. As such, the results may have been skewed so they may make more sales. With forskolin, while there is some clinical evidence that supports that this may aid weight loss, this is when the substance was either used intravenously or inhaled. When orally ingested or used otherwise, the results were not mirrored.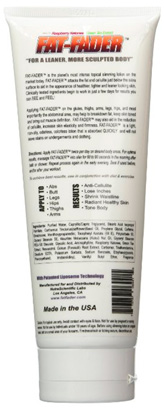 Are there potential side effects?
It is important to be aware of any adverse reactions that a product may cause you before you happen to use it. There have been plenty of people who have not taken heed to this and have found out the hard way what the side effects are. To some because of pre-existing health conditions, these side effects may be exacerbated, sometimes even going so far as to actually be deadly. Because this product is not a diet pill, people may have their mind guarded under a false guise that this won't adversely react with them, as there isn't even a warning on the label that mentions anything about it. But that is not the case.
The website featuring this product does not make mention of any adverse reactions that may result from use of this concoction. That however, doesn't mean that there aren't any side effects that people may experience. When applied topically, aminophylline may adversely cause some users with osteoarthritis to have their symptoms become even more inflamed. There have been users who have reported the formation of rashes after applying to their skin. Still other users have reported their skin breaking out after using Fat Fader, in one case so much so that the user had to completely halt her use of the concoction altogether. Unlike other products that make sure that they mention a list of the groups of people who are not advised to take their products, Fat Fader makes no mention of this, neither on the label or on its official website.
Top Rated Products are safe and acknowledged to be relatively free of adverse reactions that may be experienced.
Conclusion
Just because a product may allege that it can successfully melt fat from a person's frame that doesn't mean that it really can. There are no studies provided on this product that prove topically applying substances such as green coffee bean, green tea, forskolin or raspberry ketones will in any way aid weight loss. In fact, three of the four that were just mentioned aren't known to do much of anything when they are taken orally, so why would there by a difference if it was applied to the skin?
It's an interesting idea, to apply a cream on your skin and watch as if some kind of magic works it's way on your outer self, annihilating fat where the cream happens to be applied. But when it comes down to any solid results, this product doesn't deliver. You are better off regularly exercising and maintaining a healthy diet if you want to drop excess pounds from your body. Adding a diet pill that is known to be dynamic will only get you to your goals faster. Much faster than this topically applied cream can.
Top Rated Products have satisfied thousands of people around the globe with the incredible weight loss results that they produce.
Buy Fat Fader
Top 10 Diet Pills of 2023
Top 10 Diet Shakes of 2023